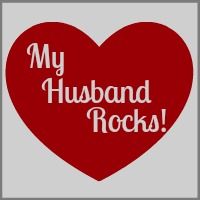 Man, I have neglected my poor blog. I miss writing, but life has definitely gotten in the way. On occassion I team up with Rachael over at
The Growing Tree
for her My Husband Rocks posts.
I am a day late. For shame, I know, but bare with me.
This week's "assignment" is:
What you would you do if YOU could do anything for your anniversary - Would you fly somewhere exotic or would you curl up on the couch at home? Oh and for the record, your hubby doesn't get to choose this is ALL YOURS! (Money is no object, because this is just hypothetical, but I thought it would be fun!)
Finally, something I barely even have to think about. Josh and I have talked about this trip for years and I do believe we will save and eventually make it happen before we decide to have kids.
Both of us love to travel; to see new places, try new things, and experience it all together.
We want to take a Euro Trip. We have talked about doing this for our 5 year anniversary, but two days from now is our 3rd. (Sheesh, where does time go!). I'm thinking we may have to way for year 6 or year 7, but this is something I really want to happen.
I think right around 2 weeks would be perfect, but since this is limitless in money and we'll say time too, I would spend at least a week visiting each location (Oh in a perfect world).
This would be in no particular oder.
Venice, Italy
Barcelona, Spain
Dublin, Ireland
London, England
Paris, France
Rome, Italy
Somewhere in Switzerland
At my highschool, every other year, the juniors and seniors from the French, Spanish, and German clubs all take a trip like this for right around a week. The year my trip came up, they canceled it. Whomp, whomp. Part of the reason I even added French to my classes in Jr. High was for the simple fact I could travel to at least half of these places my senior year. So you can just imagine my longing to go to these places. Such beauty, such culture, I want to experience it all and if I can help it we will within the next 5 years or so.
A girl can dream right?